Sweatin' Bullets Band Members
Mike Stevens | Acoustic Guitar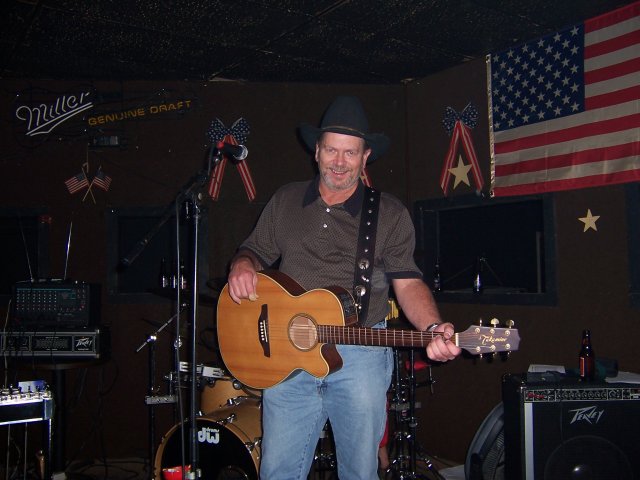 Bio:
Mike Stevens started his singing career about 20 years ago. Early on Mike enjoyed many of the traditional country artists of the time and had a particular interest in the music of Merle Haggard. Mike formed Sweatin' Bullets in 1991 and in 93' was joined by David, Steve and Lee. Mike is one of those fortunate few who are blessed with a wonderful singing voice, and over the years his voice has developed into one that could rival many of the National known artists that you hear today.

Hobbies:
Mike's into softball, playing golf, and jammin' with good friends.

Instruments:
Mike plays a Takamine acoustic/electric guitar.


Lee Sellers | Lead Guitar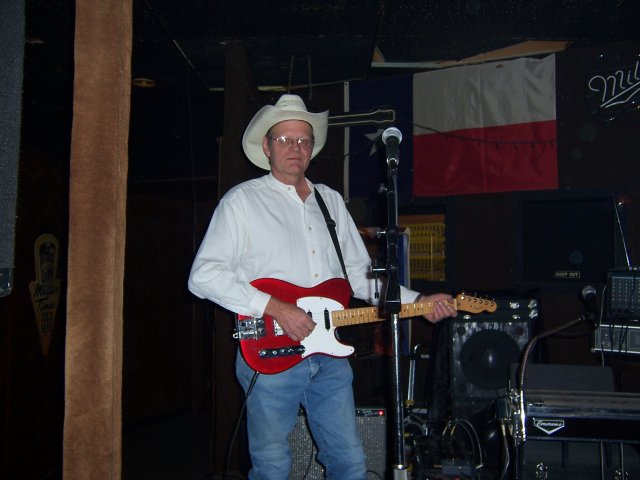 Bio:
Lee Sellers was born in Honeygrove, Texas and grew up in Dallas where at the early age of 12 got a hold of an old guitar and taught himself how to play. His first big introduction to music was when the Beatles hit the scene. Lee and his childhood buddy David (the bass player in Sweatin' Bullets) played together in various Rock and Roll bands until the late 70's and then years later joined up again to perform with Sweatin' Bullets.

Hobbies:
Lee's into designing and building guitars, playing golf, cruising in his custom P.T. Cruiser and watching the Dallas Cowboys.

Instruments:
Lee alternates between Fender Telecaster's and his custom made guitars. He uses a Fender Twin Reverb (a 65' re-issue)


David Rodriguez | Bass Guitar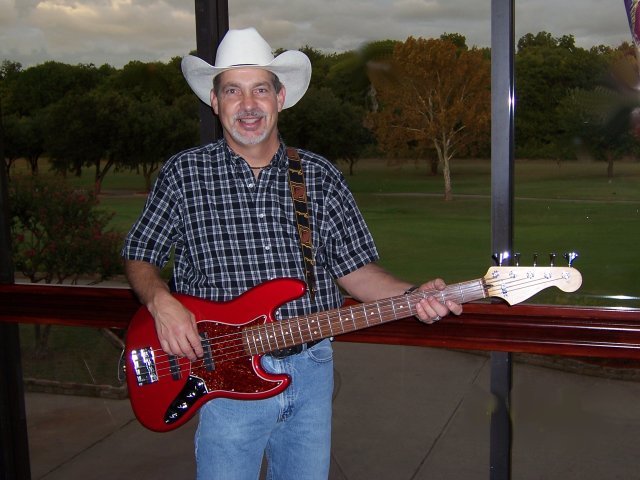 Bio
David Rodriguez was born in Nacogdoches, Texas and got his musical influence at an early age from his Mother. She would play old records of artists such as George Jones, Ray Price and Marty Robbins and sing along and play harmonica to them. David played a cornet in Jr. High and frequently made 1st chair but soon realized that playing the guitar was much cooler and traded the cornet in for his first guitar. Over the past 35 years David has played rhythm guitar, bass guitar and drums in various bands.

Hobbies:
David loves to play golf and tennis, go fishing, bowling and of course music.


Steve Pogue | Drums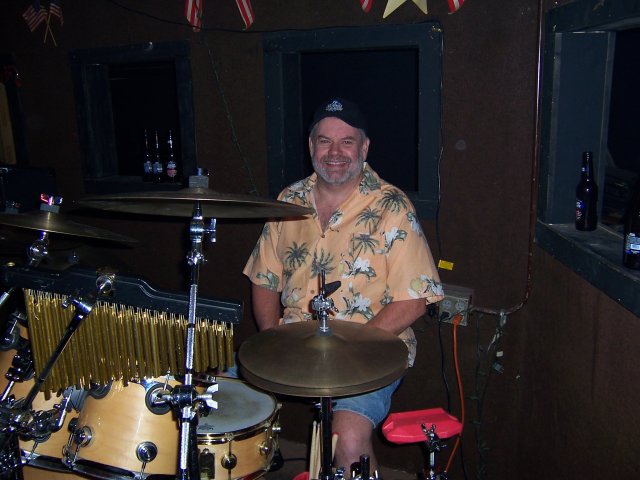 Bio:
Steve Pogue started playing the drums at age 13. During those 40 years he has played with numerous bands including The Galactic Cowboys, Ruppert Foxx, Sound Incorporated, The Texas Throbbers and Mark Gorman just to name a few. He has played several different styles of music including country, swing, blues, rock and jazz.

Hobbies:
Steve enjoys fishing, playing golf, doing home improvements (he should have been a carpenter) and playing music whenever he can.

Instruments:
Steve plays a set of DW drums with Zildjian cymbals. He has 2 other sets of drums, 1 being a newer set of Ludwig's, and the other an old classic set of WFL series Ludwig's.

Last update on